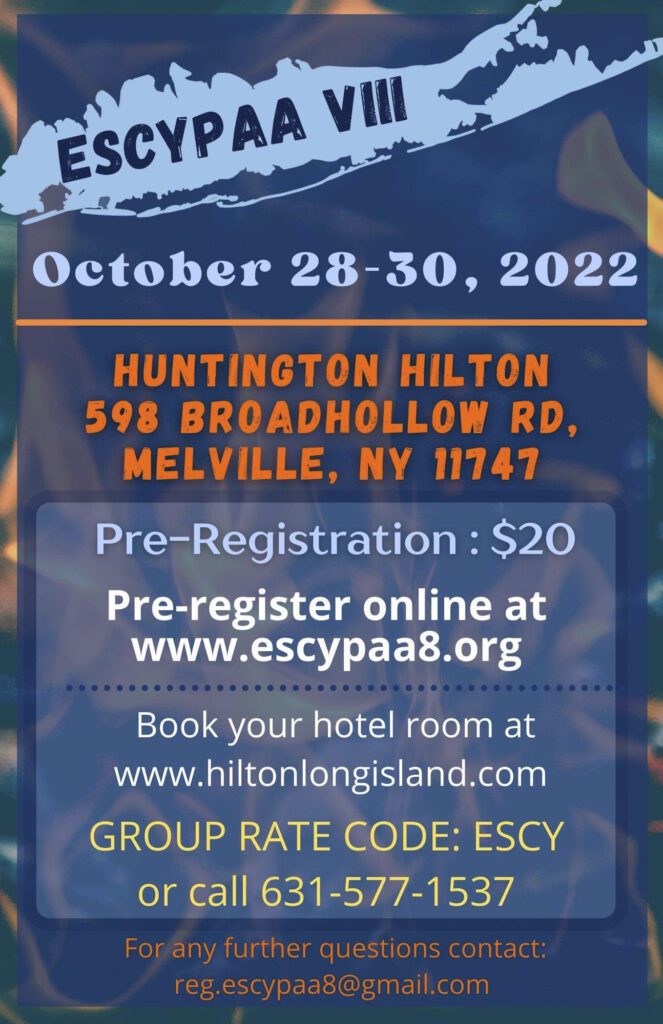 ESCYPAA 8 in Melville NY USA 28-30 October 2022
The Empire State Convention of Young People in Alcoholics Anonymous (ESCYPAA) exists to further the principles of Alcoholics Anonymous by planning & hosting an annual Convention for young people in AA.
ESCYPAA VIII This year's convention will be held at the Hilton Hotel in Melville, NY, on the weekend of October 28 – 30, 2022. Our Long Island based Committee will be organizing many exciting events in advance of the convention in order to raise funds, foster unity, and just enjoy ourselves! We hope to see you there!